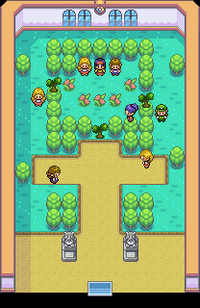 The fourth gym to be battled in Kanto, Celadon Gym is situated in Celadon City and is led by the gym leader Erika, who specializes in using Grass-type Pokémon. Players will be expected to face some status conditions like Sleep, Poison and Paralysis. The HM Cut is required in this gym as there are some small trees growing in the path that leads to Erika.
A Rainbow Badge will be given to the players upon the defeat of Erika. Furthermore, players will be able to enter Saffron City.
Pokémon Trainers
Note: Gym Leader cannot be re-battled again once they are defeated.
Community content is available under
CC-BY-SA
unless otherwise noted.