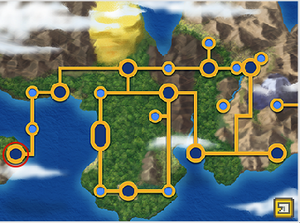 The Johto Safari Zone is found west of Cianwood City in Johto. It is a good place to look for unique Pokémon that are not found elsewhere, as well as a good grinding area since the level of wild Pokémon here are relatively higher than other nearby areas. It's main attraction to most players is Bagon, found in the Swamp area.
This is a paid area where players must first buy a 24-hours ticket for $80,000 from the Ticket Seller at the entrance, before being allowed in.
A fishing level of 35 is required to fish in this area.
Layout
Much larger than the Kanto Safari Zone, Johto's counterpart consists of 12 different areas, each with their own set of spawns.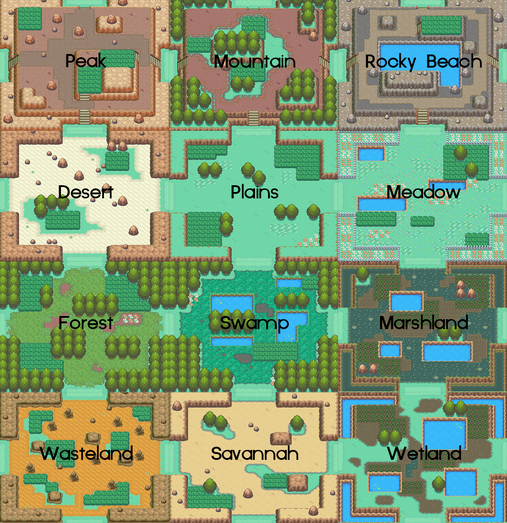 Wild Pokémon
Peak
Roaming
Mountain
Roaming
Rocky Beach
Roaming
Fishing
Surfing
Desert
Roaming
Plains
Roaming
Meadow
Roaming
Fishing
Surfing
Forest
Roaming
Swamp
Roaming
Fishing
Surfing
Marshland
Roaming
Fishing
Surfing
Wasteland
Roaming
Savannah
Roaming
Wetland
Roaming
Fishing
Surfing